The Port Jefferson Yacht Club (formerly Setauket Yacht Club) proudly presents its Seventh Annual Village Cup Regatta to Benefit Pancreatic Cancer Research & Palliative Care.
DOWNLOAD OUR 2016 BROCHURE HERE: Regatta4-Brochure_Web 1-1
DOWNLOAD THE 2016 SPONSORSHIP & DONATION PLEDGE FORM HERE:Sponsorship_Donation_Pledge_Form_2016
9am– Registration – 1pm – Race Time
Sailing teams from Mather Hospital and the Village of Port Jefferson will once again board yacht club members' boats to continue their friendly rivalry in the sixth annual Village Cup Regatta.
This event raises money to benefit pancreatic cancer research and palliative care. Proceeds are given 50% to the Lustgarten Foundation and 50% to Mather Hospital. To date, over $235,000 has been given to this cause.
The Village Cup has been applauded by the community with The Port Jefferson Yacht Club (formerly the Setauket Yacht Club) being awarded the L.I. Business News "Healthcare Heroes Award" and Mather Hospital's "Theodore Roosevelt Award". Additionally the club was highlighted on FIOS TV's "Heroes on our Island" show.
Join this year's celebrity ambassador: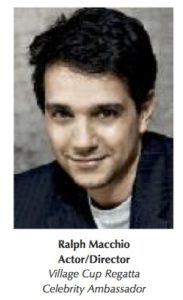 Attend this year's celebrations:
View from Spectator boat and/or join the party:
Skipper's Reception: $50.00 per person
Spectator Boat: $50.00 per person
Spectator Boat + Reception: $75.00 per person
— Skipper's Reception starts at 3:30 pm at Port Jefferson Village Center located on Surf Avenue, Port Jefferson.
— Spectator boat's check in at 12:00 pm at yacht club dock located just east of Village Center and Harborfront Park.